For us, tailoring isn't confined to measurements. It's the rich tradition of considering every detail of your clothing.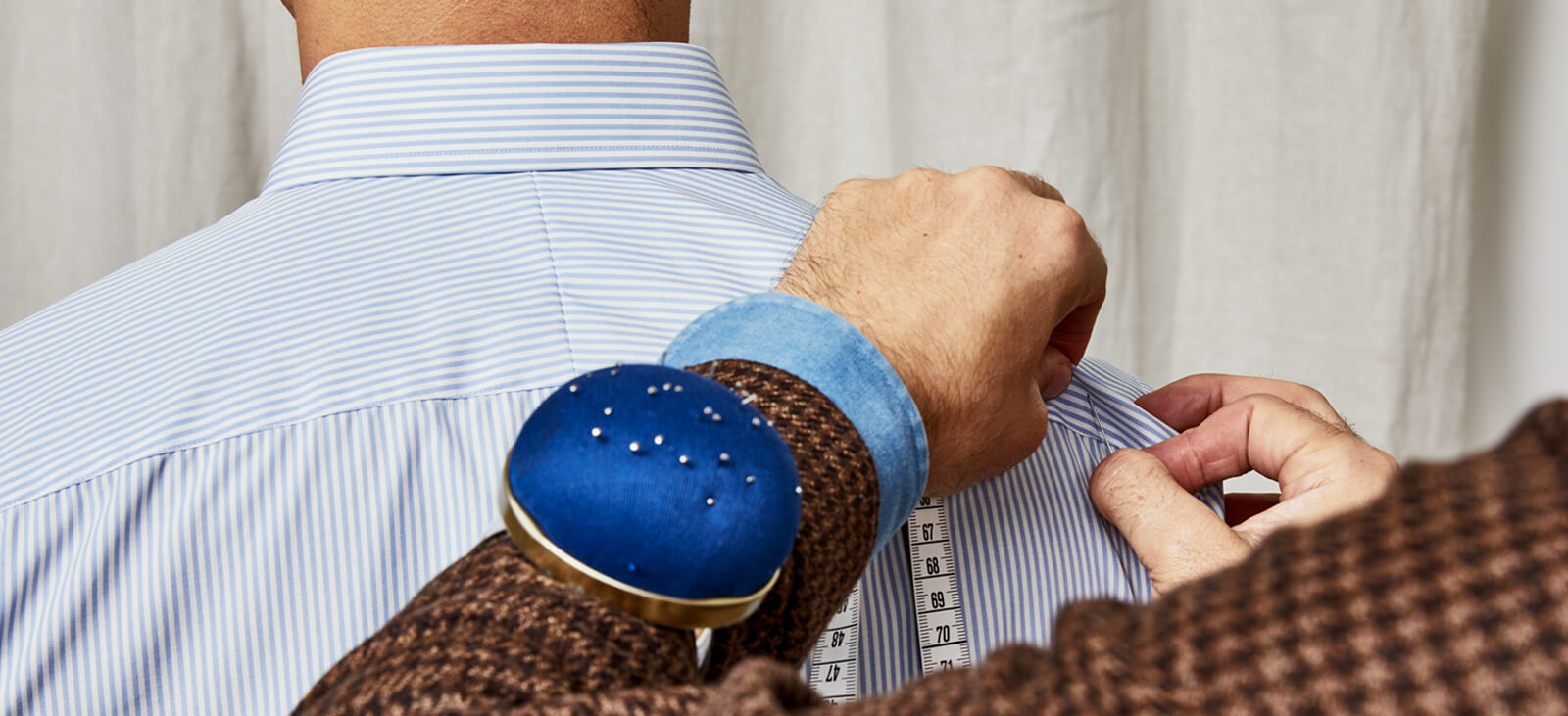 We don't just tailor to your form, we design to your taste. We take the finest materials from the most iconic mills and craft them with care. Every garment is designed to last and made on demand. Here's how it works.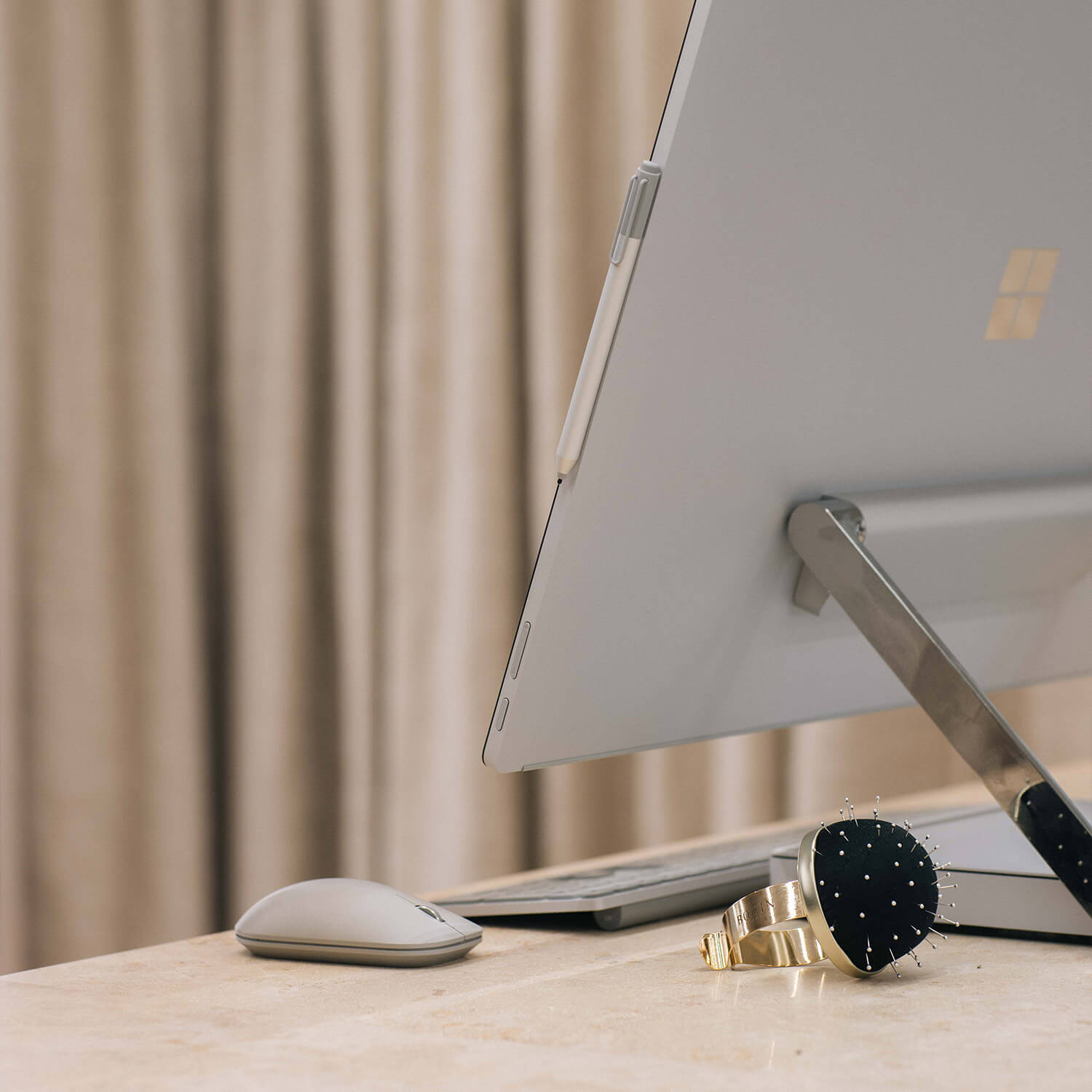 Book an appointment
Everything we do is built on personal service, so we need to meet you. After a personal introduction to the brand, you can book an appointment to explore your options with your advisor. You can choose to visit one of our 50+ locations, ask us to visit you, or have a virtual session.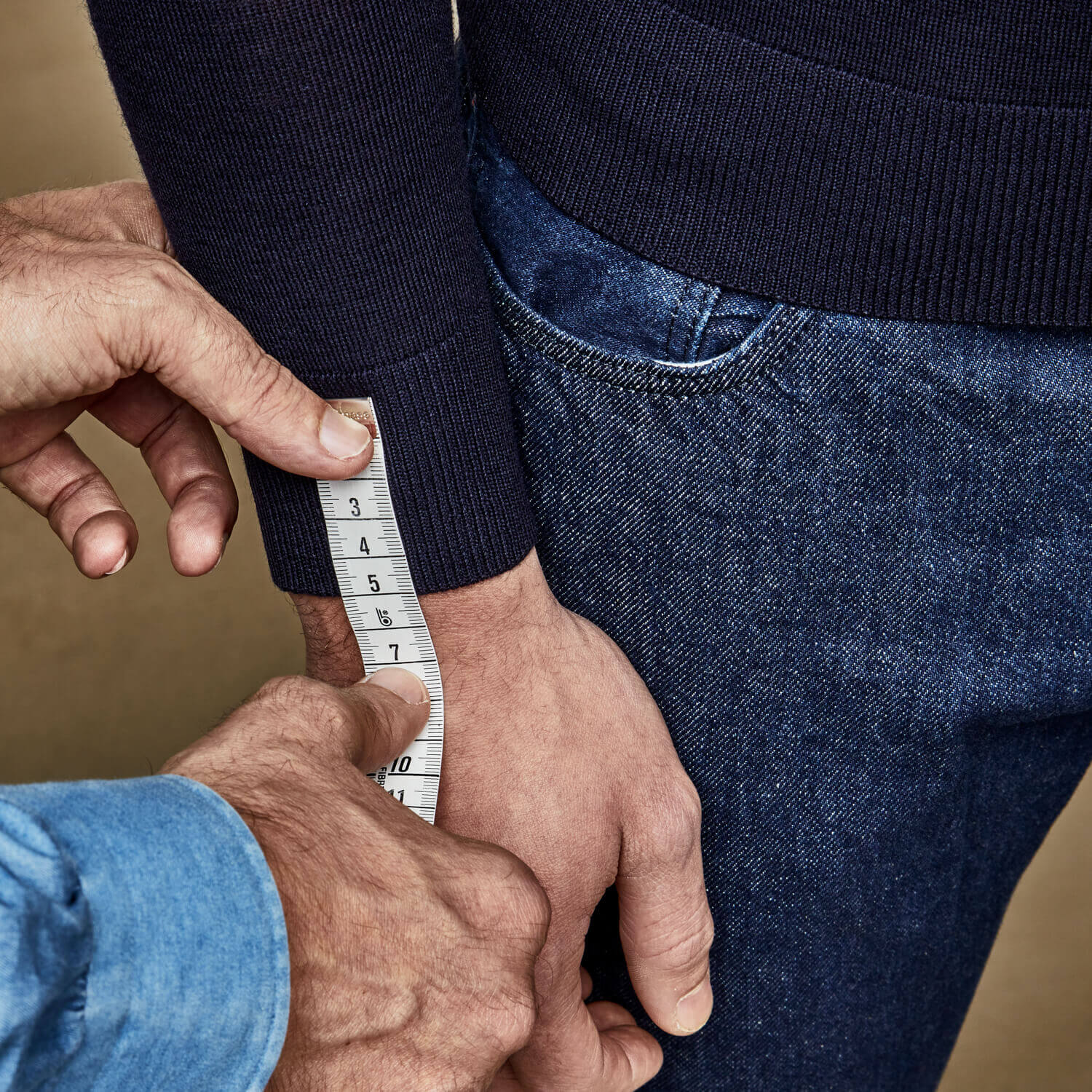 Get measured & fitted
Once you've decided the items you'd like to create, it's time to be fitted. Our advisors will carefully measure your body to ensure your item is made to your exact proportions for an impeccable fit. We'll tailor to your preferences, whether you'd prefer a classic fit or something more relaxed.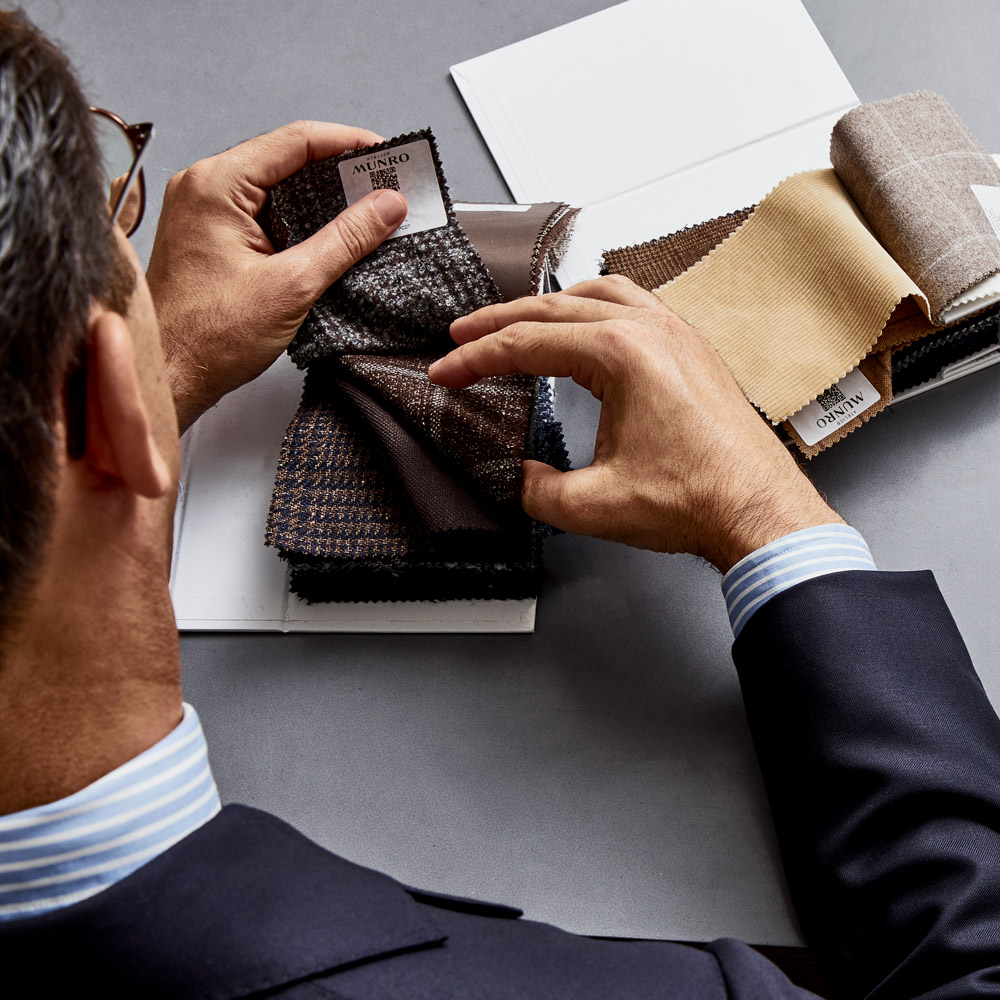 Choose fabrics & details
Browse through our endless fabric options and find the one for you. Then you can decide all the details. The collar, the cuff, the lining, the buttons. Finally, you can add personalizations if you wish, like monogrammed initials. Your advisor will be on hand to help every step of the way.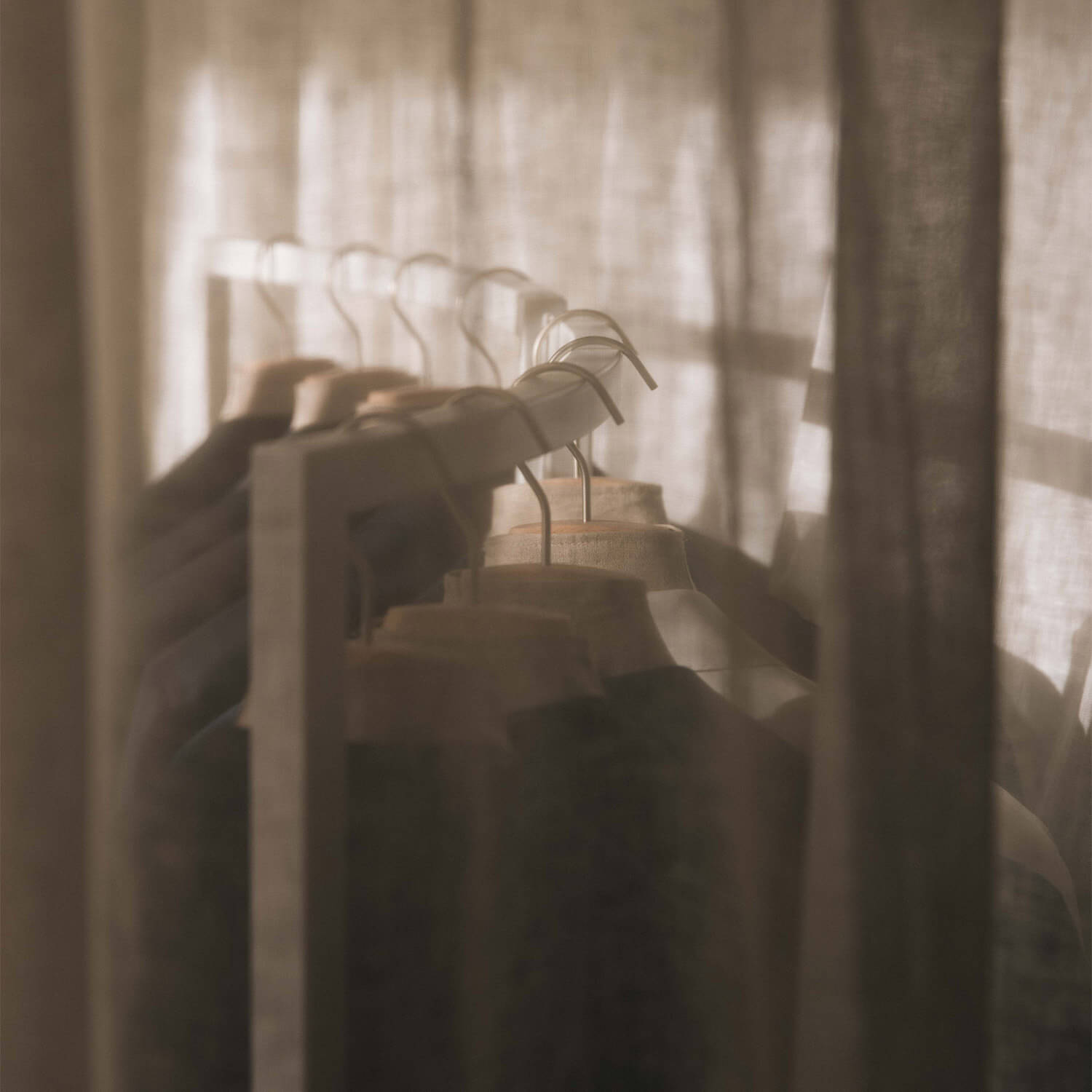 Order & pick up your item
Your item will be carefully crafted for you within 3-5 weeks. Then you can try on your one-of-a-kind garment and if needed, we will arrange any last adjustments.
Get started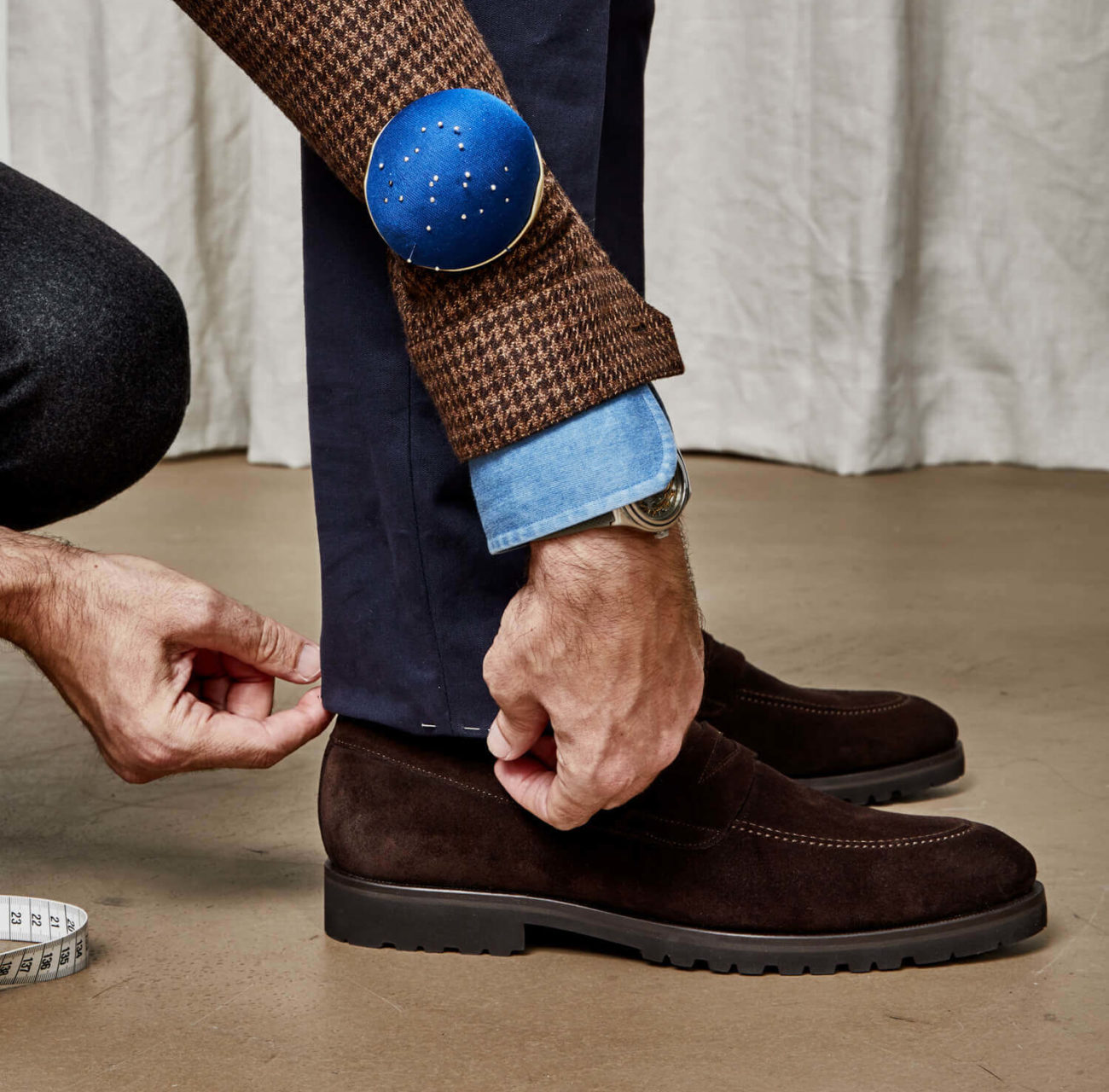 Woven and worn
with confidence
There's a confidence that comes with wearing something that fits every aspect of you. You look and feel your best – and it shows. That's why we consider it our job to make sure your clothing is tailored to your body and designed to your taste, in a way that brings out your distinct character.
Our tailors and advisors are here to anticipate your needs, guide you where required, and most importantly, empower you to make decisions that are your own. The choice is always yours (and there's plenty of it).
Your time is precious,
spend it wisely
As they say, good things take time. To create a one-of-a-kind piece, you will need to think about what you want and meet with a tailor to be measured. All our garments are carefully crafted with attention to detail, down to the millimeter, every time. Made-to-measure requires a little patience on your part, but it pays.
You'll have a high-quality piece that will outlast a season. Once you've been measured, you can forget endlessly searching for something that fits your size and taste, because you can easily create anything you wish. No more buying 4 of that thing you like either, because you can always reorder the same garment later.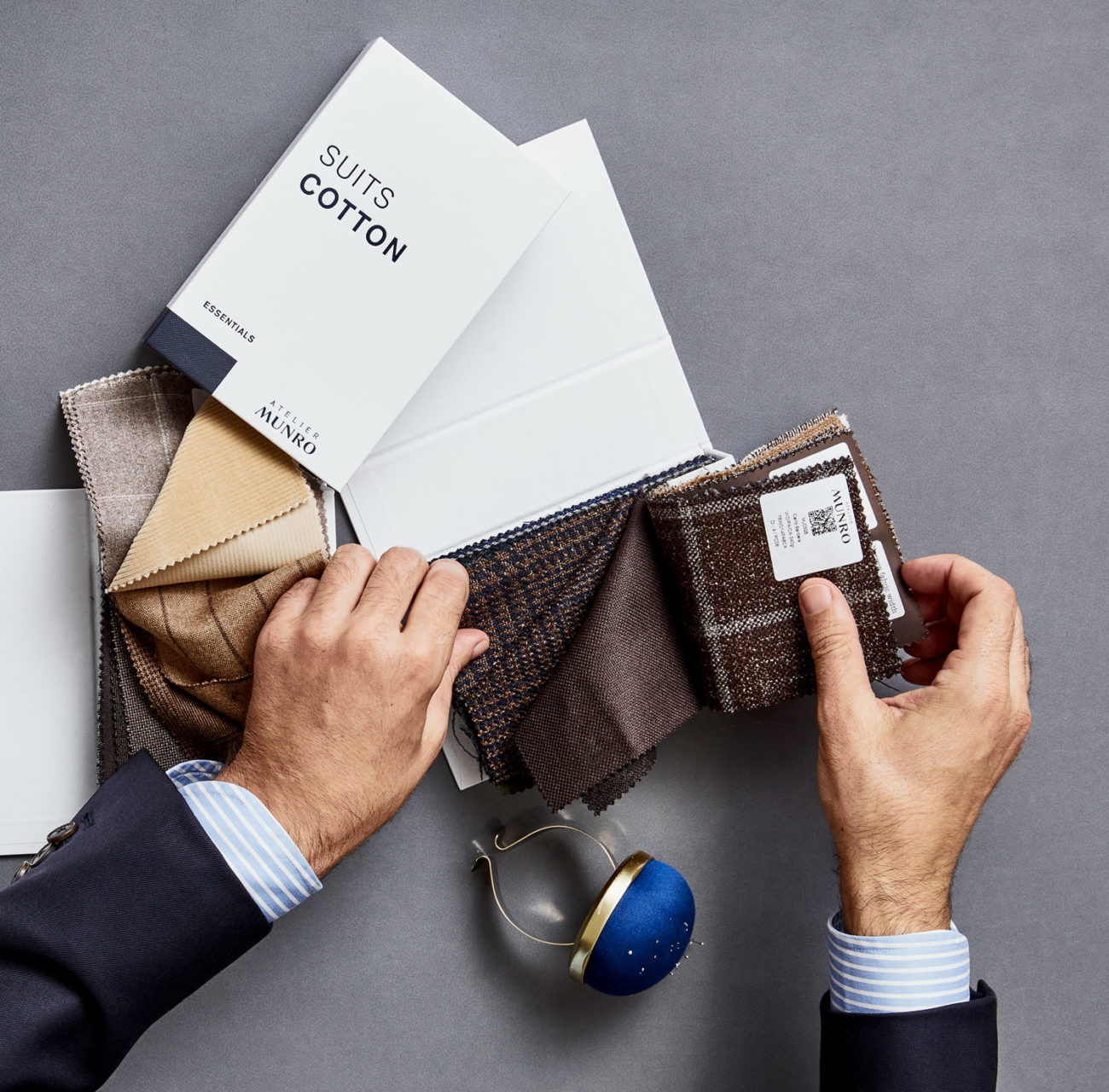 An entire timeless wardrobe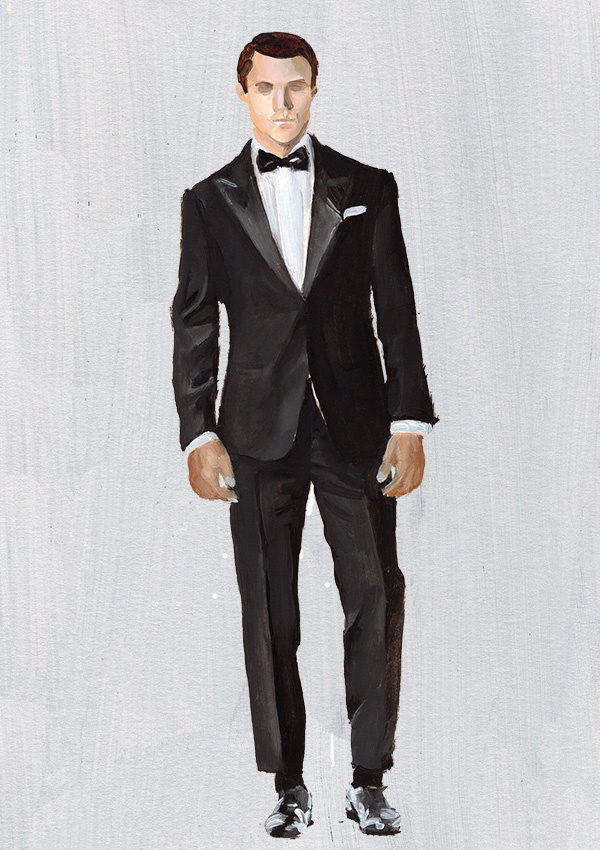 Evening wear
Made-to-measure will take your black-tie dressing to new heights. Tuxedos and tails in a range of superfine and high-end fabrics you can finish with custom accessories, like bow ties, tuxedo shoes, and waistcoats.
Wedding
Tying the knot? You can create your entire look, from the suit to shoes. Choose from a tux, morning coat, or Nehru jacket. Made even more special with matching accessories, monograms, and custom lining.
Business to casual
You can create a wardrobe with flexibility, whether you're working from the office, home office, or clocked off. Statement jackets and cozy outerwear to relaxed-yet-refined options you can wear anywhere.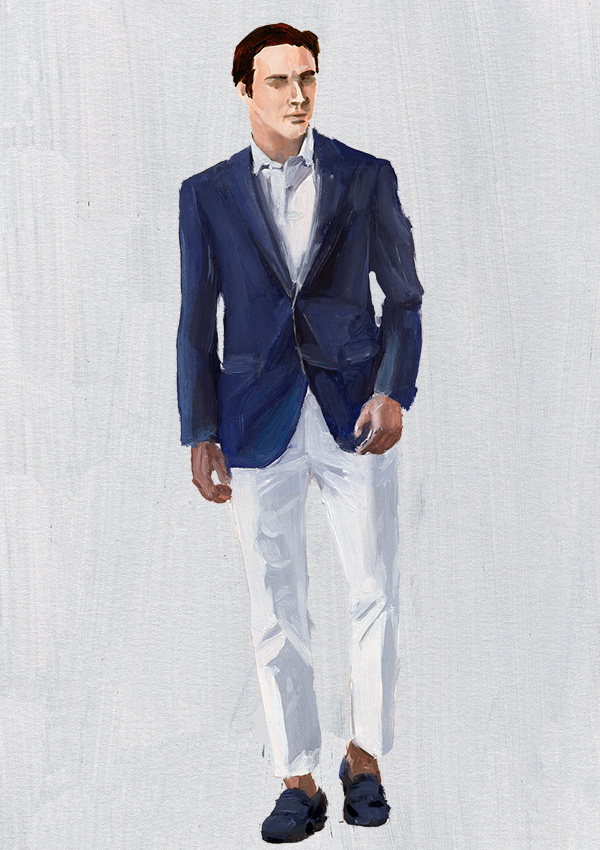 And everything in between
We also offer high-quality staples and accessories to finish any look. Jeans and chinos with a tailored edge, shoes and belts in fine leather, super soft and luxurious knitwear.
Get started
Want to create your own made-to-measure piece? Make an appointment to meet your advisor.
Book appointment